Roskilde DK Sighthundclub Ch show 07/09/2019
Luna was Exc1 with ck and junior CAC,second best bitch with CAC and to top it off she went all the way to BIS junior. Judge Mikael Nilsson,BIS judge Jocelyn M Gagne from Canad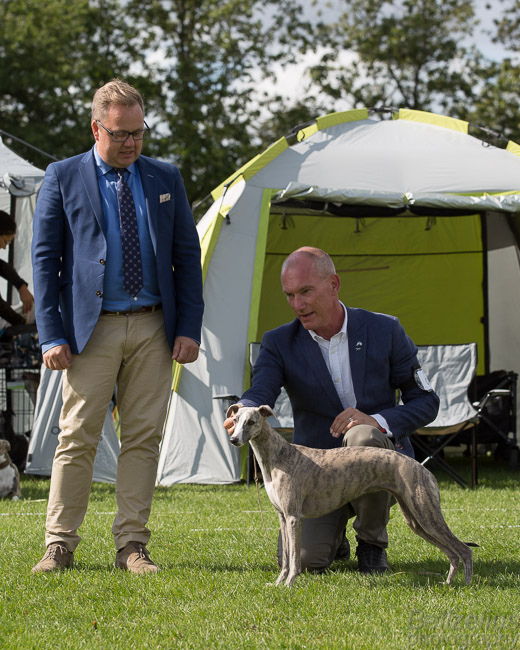 Swedish Whippet club Munka Ljungby 20190901
Luna best bitch, BIS Junior and BEST IN SHOW! Judge: Anna-Karin Widen, Fornix whippets.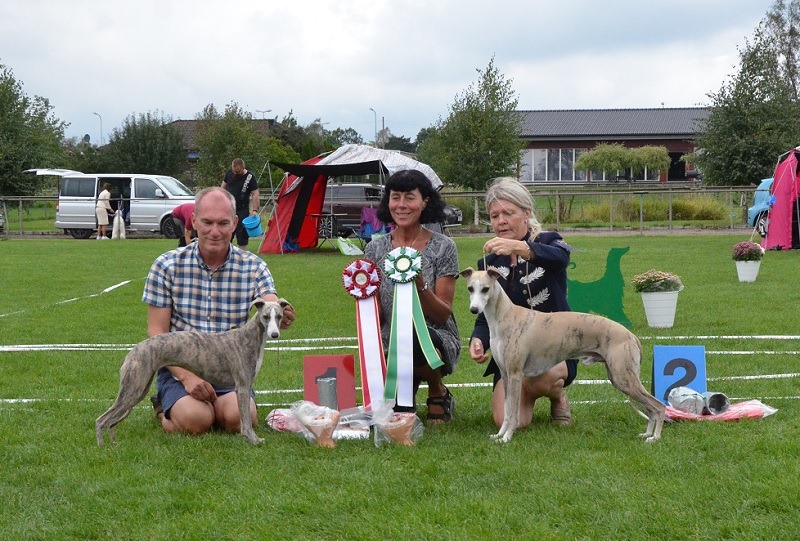 Photo Ulf Johansson
Swedish sighthound club Munka Ljungby 20190831
Luna second best bitch out of 40 with CAC and BIS junior. Judge Dr Jerry Klein USA.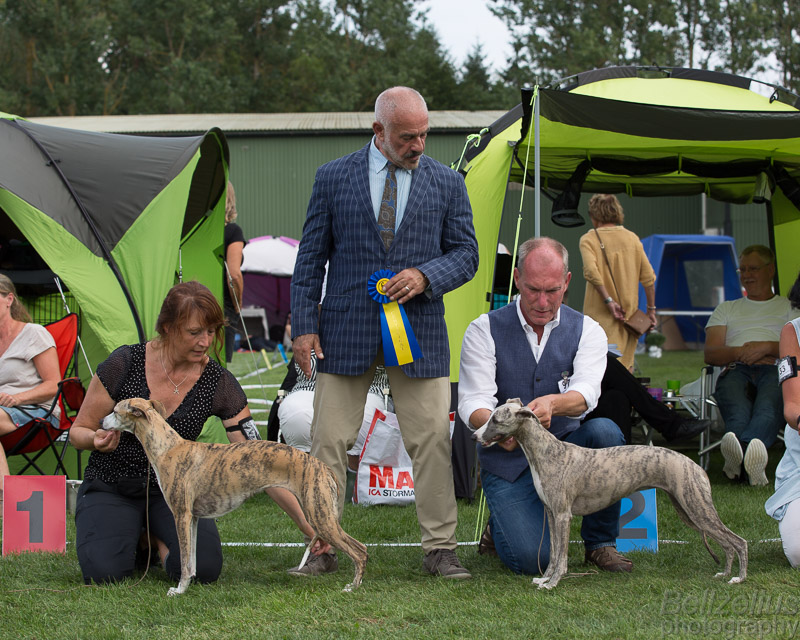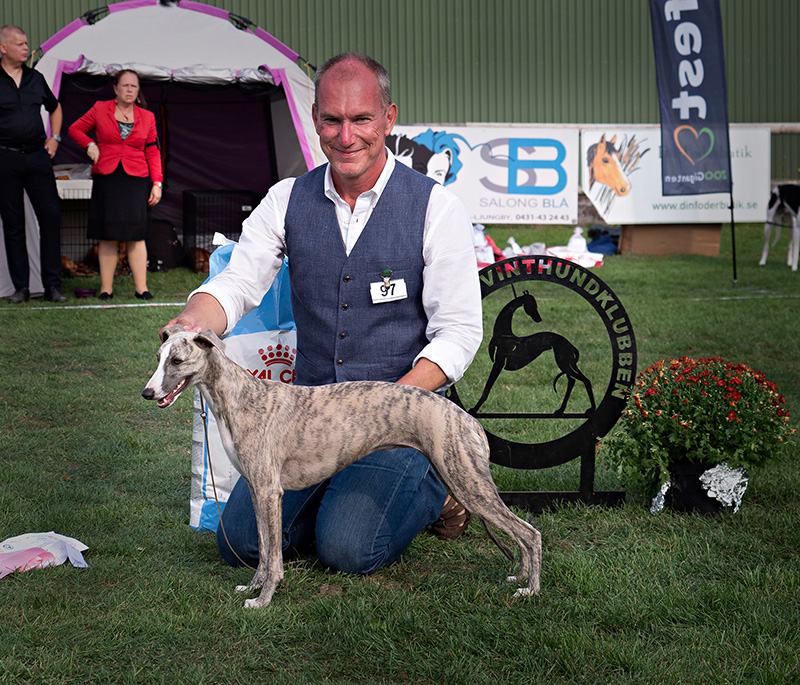 photo Dan G W Hansson
Strömsholm Swedish Sighthound club "Skokloster summer show" 20190728 (2)
Swedish sighthound club ch show in Strömsholm, Luna best puppy and BIS-2 puppy, judges Helen Wayman (Scarlettfair, UK) breed and Erin Brown (Australia) BIS.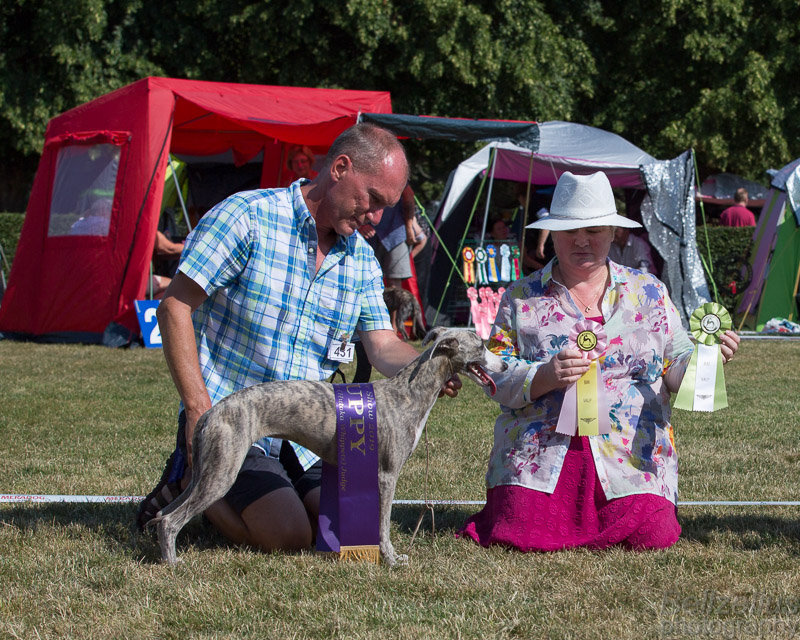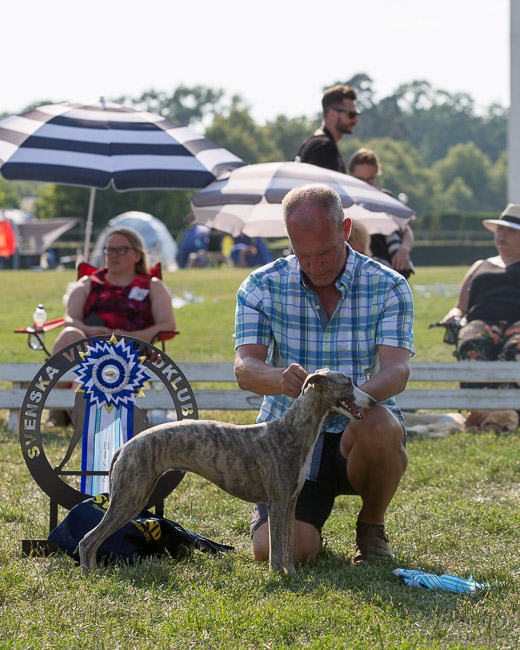 Strömsholm Swedish Whippet club Notional Speciality 20190727 (2)
Strömsholm Luna BOB/BIS puppy Judge Joanne Boudreault Kennel Forgetmenot Canada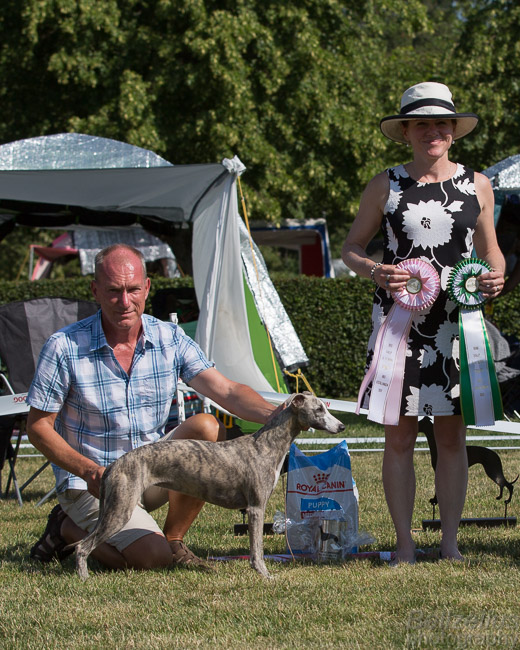 SKK Tvååker 20190712
SKK Tvååker Luna BOB puppy and BIS 3 puppy, judges Tim Finney (Ireland) breed and Gunilla Skallman (Sweden) BIS.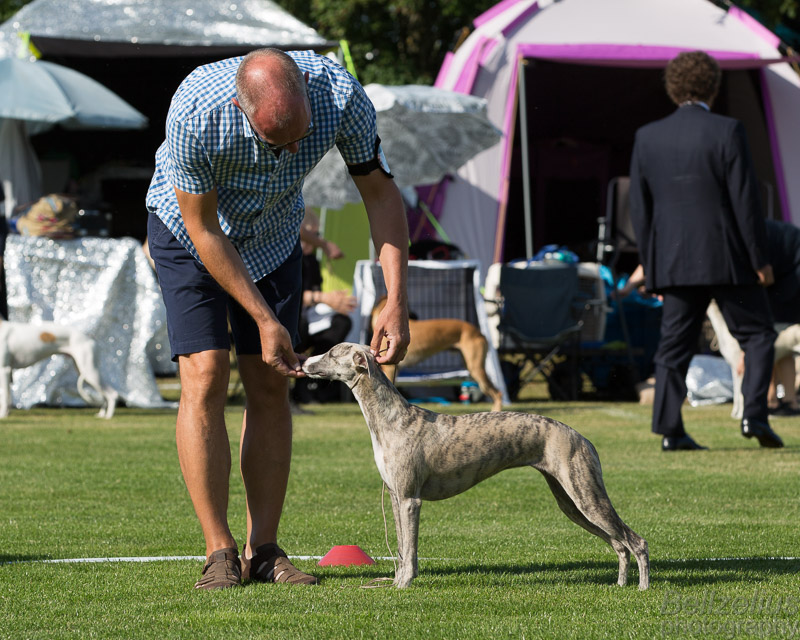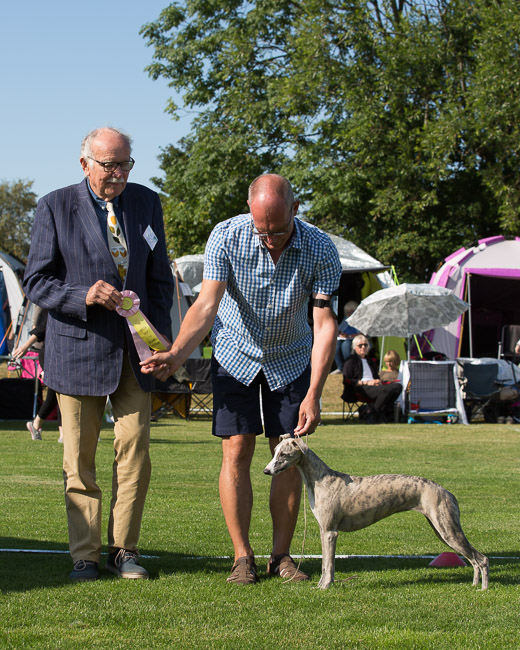 Nörresundby Myndeklubben 20190607
Luna BOB puppy and NIco BOS puppy. Luna ended the day as BIS puppy Judge Bart Scheerens Kennel Boxing Helena, Belgium.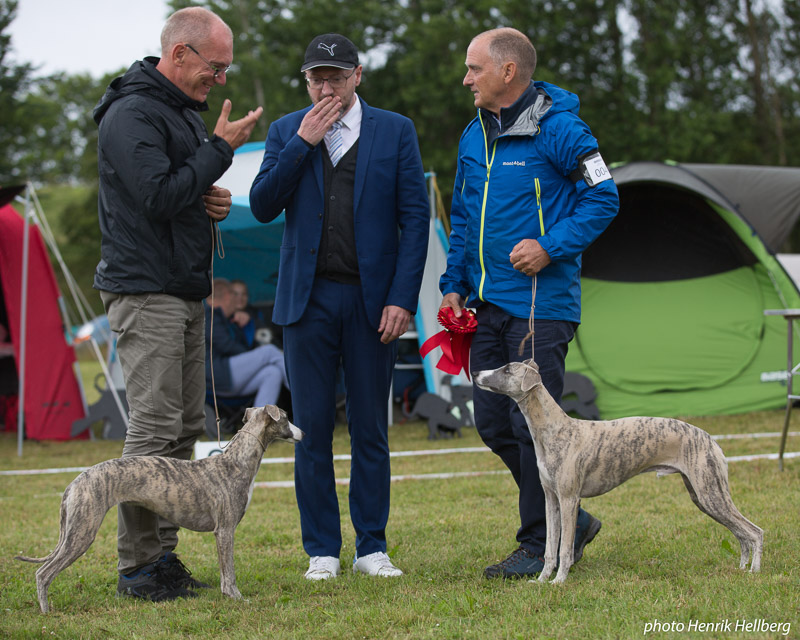 Hässleholm Sighthound show
We had a great day in Hässleholm at SvVK.s Ch show judged by Roberto Posa (CH), Luna (Bellzelius Luna De La Reina) won BIS baby (judge Darko Petreski),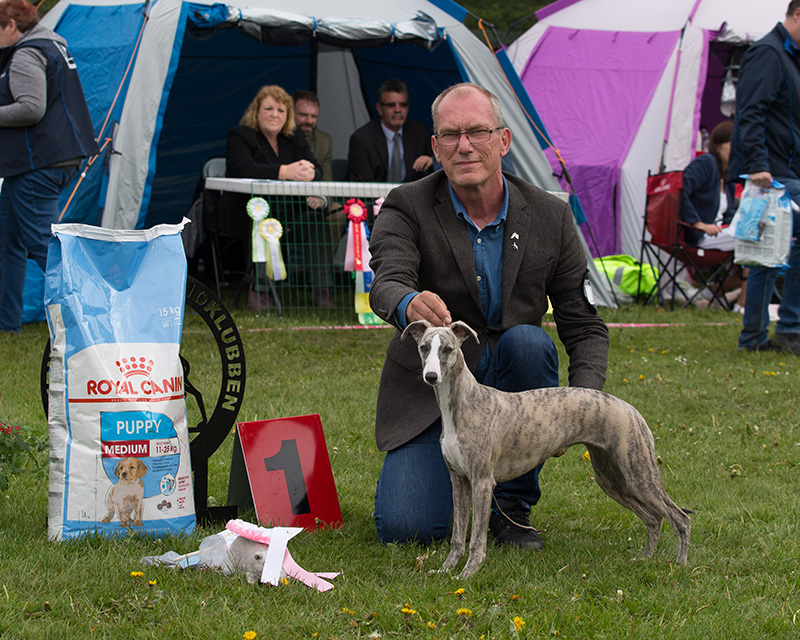 Bellzelius Luna De La Reina - results
23.03.19 Köge Danish Sighthound Club Show Best Baby Bith